OCTOBER 2018: If the last few months are an indication of the temperature of housing markets across the country, a period of relative calm can be expected during the last three months of the year. A trend of market balance is emerging as we approach the end of 2018. Prices are still rising in most areas, and the number of homes for sale is still low, but there is a general shrinking of year-over-year percentage change gaps in sales, inventory and prices. New Listings were up in the Charlotte region by 6.9 percent to 4,796. Pending Sales increased 5.0 percent to 4,091. Inventory shrank 8.7 percent to 10,055 units. Prices moved higher as Median Sales Price was up 5.0 percent to $231,000. Months Supply of Homes for Sale was down 7.4 percent to 2.5 months, indicating that demand increased relative to supply. Stock markets experienced an October setback, but that does not necessarily translate to a decline in the real estate market. The national unemployment rate has been below 4.0 percent for three straight months and during five of the last six months. This is exceptional news for industries related to real estate. Meanwhile, homebuilder confidence remains positive, homeownership rates have increased in the key under-35 buyer group and prices, though still rising, have widely reduced the march toward record highs.
Contact me for the full Charlotte Market Overview, including key Charlotte market metrics graphs.
Current as of November 5, 2018. All data from CarolinaMLS, Inc. Report provided by the Charlotte Regional Realtor® Association. Report © 2018 ShowingTime.
---
OCTOBER 2018 MEDIAN SALES PRICE BY TOWN:
Mooresville: $300,365 [+2.9% vs. October 2017]

Concord: $205,000 [+2.8%] – smallest gain in median sales price

Denver: $330,000 [+6.5%]

Cornelius: $265,000 [-3.8%] – largest (only) decrease in median sales price

Huntersville: $315,000 [+9.0%]
Kannapolis: $146,500 [+16%]
China Grove: $151,495 [+16.5%]
Sherrills Ford: $295,415 [+11%]

Troutman: $250,000 [+19.9%] – largest percentage increase

Davidson: $372,500 [+17.9%] – highest median sales price
See graphs below for more details: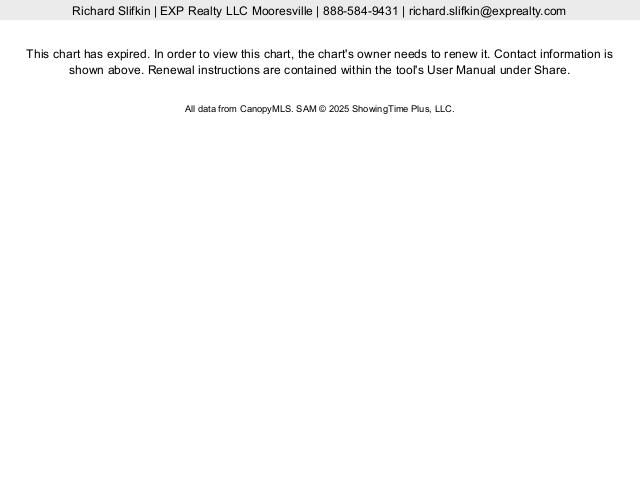 ---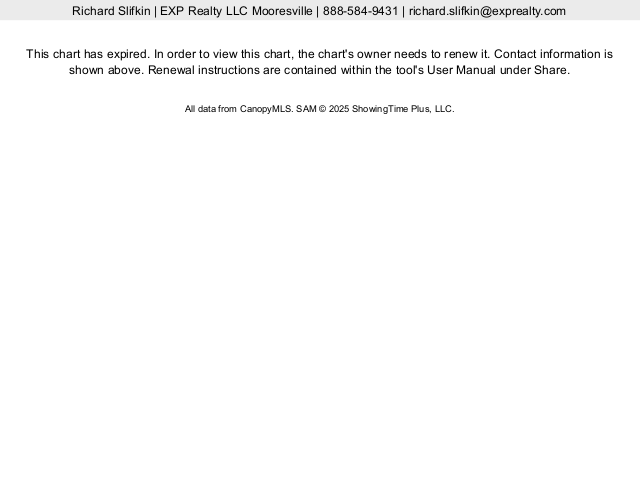 ---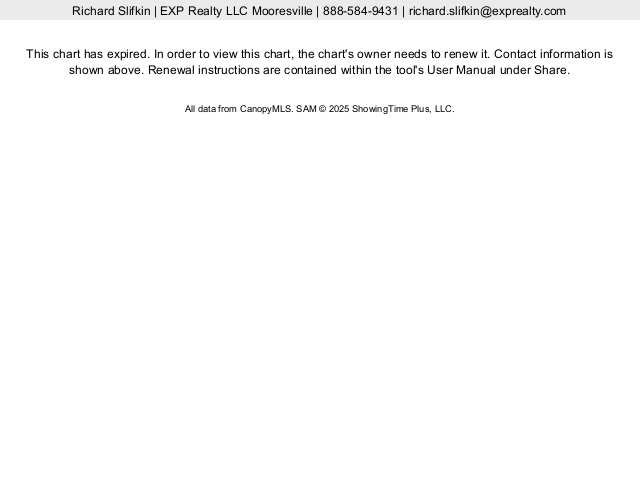 ---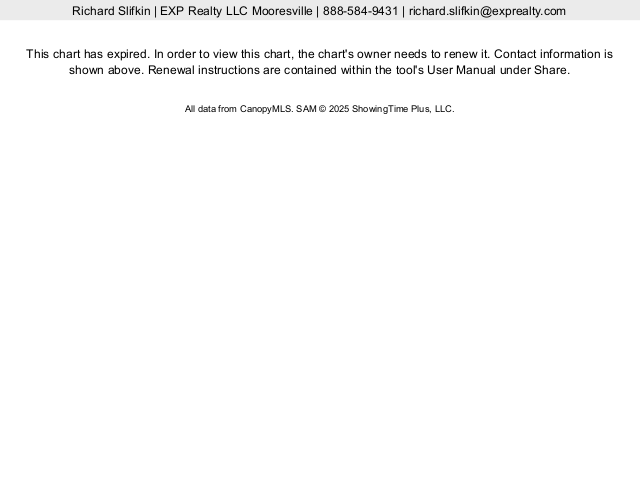 ---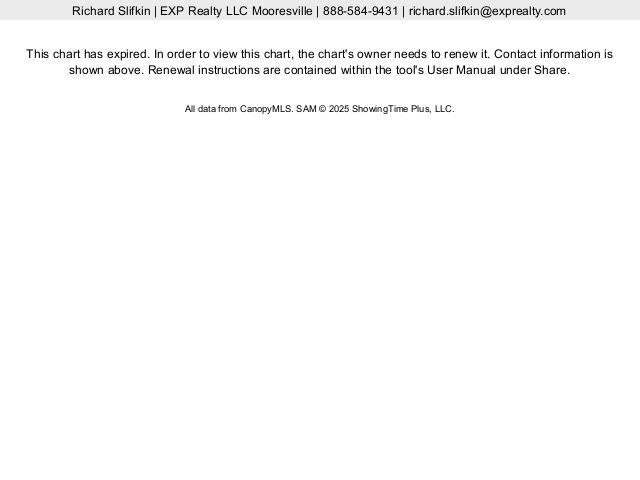 ---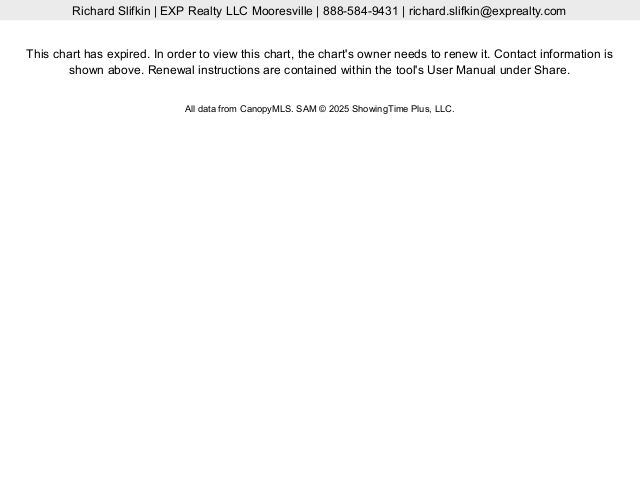 ---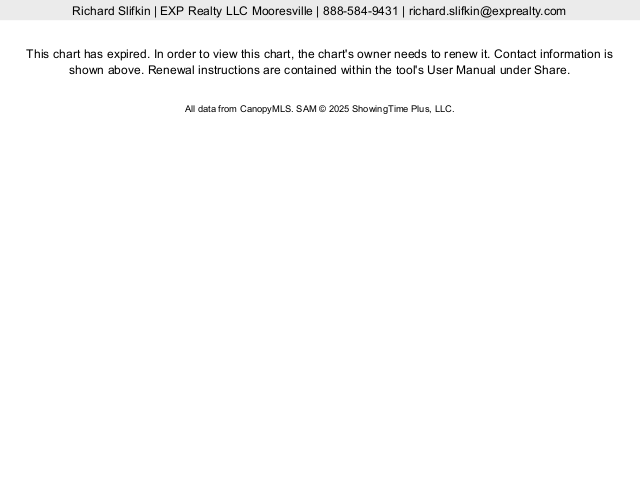 ---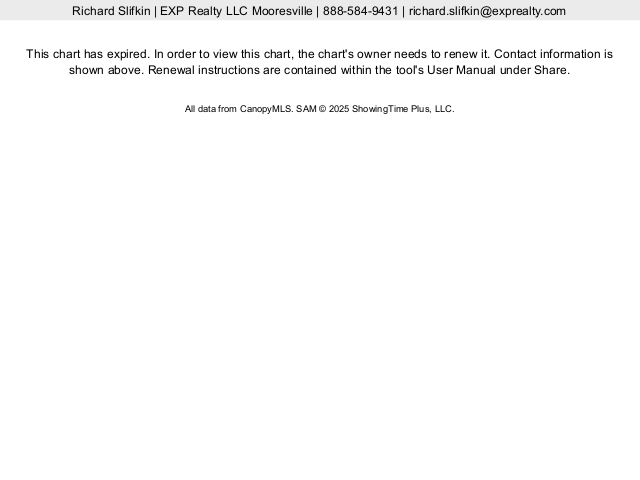 ---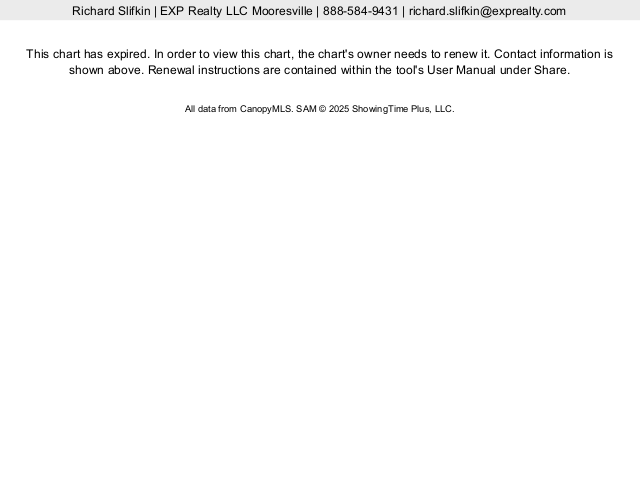 ---
---
Richard Slifkin, Broker/Realtor®
Highgarden Real Estate Cell: 
704-658-5352
Email: RSlifkin@highgarden.com Real Estate Website: 
RichardIsMyAgent.com
Facebook: 
@RichardSlifkinRealtor
YouTube: 
https://www.youtube.com/channel/…
Twitter: 
@RealtorRS
Serving the Lake Norman and Charlotte, NC Area, including: China Grove, Concord, Cornelius, Davidson, Denver, Huntersville, Landis, Kannapolis, Mooresville, Salisbury, Sherrills Ford and Troutman.